EFT Tapping Points
Item Description
Emotional Freedom Technique - EFT
Emotional Freedom Technique EFT is a simple to learn and apply tapping technique that helps you to work with mind and body at the same time treating the source of your bodies discomfort that may be outside your conscious awareness and may be connected to traumatic past events without you needing to know the cause of that discomfort you have been having.
Emotional Freedom Technique will also allow you to reduce or eliminate any discomfort you may be feeling even if you are aware of the cause of that discomfort.
Emotional Freedom Technique is a 21st century personal development self help tool that will give you control over your own emotional well being and help you to master your life and allowing you to do all that you have been unable to do up until now
IBS Relief with EFT
IBS Relief Program with EFT has been created from successful sessions with my clients
with this program you get 4 Tracks that will teach you how to learn and easily apply EFT ( Emotional Freedom Technique)
CD Features
What is EFT & how to apply it
EFT Breathing Exercise
IBS Relief Session
Mopping up With EFT
Bonus
Free Bonus Ebook copy of my Book Emotional First Aid on Tap by Email When you BUY THIS CD
Payment Policy
We only accept payment through PayPal.
About Me .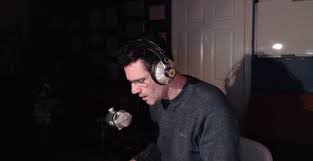 Name: Alan Kirwan
I am a qualified therapist with a private clinical practice in Ireland and I specializes in emotional disorders, diet free weight loss, quit smoking, overcome fear and pain control, I also help people with behavior problems and I have been a author and creator of self help videos and audio programs.
My passion is to discover new ways to help as many people as quickly and easily as I can so they can begin to overcome their limitations improve confidence and enjoy the life they deserve
Qualifications
Hypnotherapist CBT,EFT, Certified Life Skills Consultant, Analytical Psychotherapeutic Counselor , Chios Master Teacher ,Certified Life Coach , NLP Master Practitioner & NLP Trainer,
Returns Policy
If you are not Happy with your Purchase return within 30 days - Buyer pays for return postage